A New Study has Revealed that Medical Cannabis Patients Use Fewer Healthcare Resources and Report Improved Quality of Life.
So far there has been minimal research conducted on whether medical cannabis patients in the US have perceived or actually received health benefits from the "medicine". Researchers from Johns Hopkins Medicine and the Realm of Caring Foundation have surveyed patients to investigate, finding that they reported less pain, better sleep, and reduced anxiety, contributing to an overall better quality of life.
The patients also reported taking fewer prescription medications and were less likely to have visited an emergency room or have been admitted to a hospital than people who didn't use cannabis for medical purposes – showing that cannabis patients put less strain on healthcare resources.
The study has been published in Cannabis and Cannabinoid Research.
The most common health conditions among participants were neurological problems such as epilepsy or multiple sclerosis; chronic pain, like fibromyalgia, or back pain; and psychiatric issues such as anxiety, depression or post-traumatic stress disorders.
Compared with the controls, cannabis users reported having a better quality of life and were more satisfied with their health. They also slept better, experienced less severe pain, used fewer prescription medications, and were less likely to have visited an emergency department in the past month. When it came to mental health, they had lower levels of anxiety, and depression.
When the team looked at controls who started using cannabis after they completed the first survey, they found these participants "showed significant health improvements at follow-up."
What forms of medical cannabis were the patients using?
In terms of which products patients used, most (58 percent) took those largely containing the active cannabis ingredient cannabidiol (CBD), with an average dose of 79 mg per day. Those who used products mostly containing THC (13 percent) had 3 mg per day. These measures were lower than those used in past human lab studies and clinical trials, the researchers noted. Over a fifth (21 percent) didn't know or specify the type of cannabis product used.
More than 2.1 million people in the U.S. are registered with medicinal cannabis programs in their state for over 40 health problems, according to research cited by the authors.
"Of note, most participants in this study were using cannabis for health conditions other than the FDA-approved [U.S. Food and Drug Administration] uses of CBD or THC, and for which effective doses have not been determined in controlled clinical trials," the authors wrote. These include THC for weight loss in AIDS patients, and nausea and vomiting in cancer patients having chemotherapy; or CBD for the rare forms of epilepsy known as Dravet and Lennox/Gastaut syndromes.
Reducing the burden on healthcare with medical cannabis
Due to this early work showing medical benefits for cannabis, researchers are saying that more funding and clinical trials are urgently needed to determine what conditions the drug may treat.
Ryan Vandrey, associate professor of psychiatry and behavioural sciences at the Johns Hopkins University School of Medicine, said: "It wasn't surprising to me that people claim to feel better when using medical cannabis, but it was unexpected to see that these people utilised less health care resources."
"When we evaluated people before and after using medical cannabis, and then saw the exact same changes seen in the cross-sectional comparison between cannabis users and controls, that's when we knew we had a compelling validation showing actual medical benefit."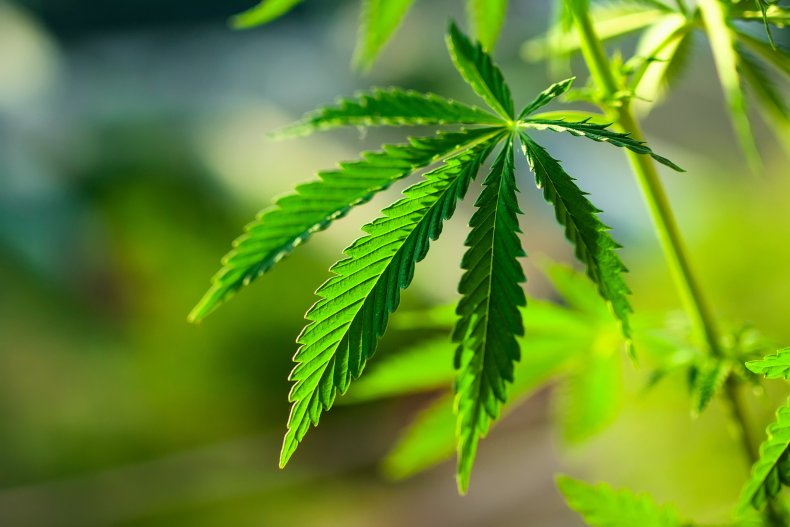 Results from the study showed that medical cannabis patients reported about an 8% better quality of life, 9% reduction in pain scores, and a 12% reduction in anxiety scores.
Medical cannabis patients also reported using 14% fewer prescription medications, that they were 39% less likely to have visited an emergency room, and 46% less likely to have been admitted to a hospital in the month before being surveyed. Vandrey added: "This study was a 30,000-foot view of the landscape and now we need to drill down to see what conditions are actually benefitted from medical cannabis use."
Vandrey and colleagues will now study the effects of medical cannabis on epilepsy, anxiety disorders, and autism.
Additional notes worth pointing out
Ian Hamilton, an expert in drug use and mental health at the Department of Health Sciences at the U.K.'s University of York, who did not work on the study, told Newsweek that those who used cannabis were less likely to use health services was "surprising and will clearly be a welcome aspect for most patients who would also want to reduce their reliance and need for hospital and out-patient services."
Hamilton said the main limitation of the findings was that the team reported statistically significant results in reductions in anxiety and pain of users "but it is questionable how much a few percentage points reduction in anxiety or pain would actually be noticed by a patient even if it is statistically significant."
The results may also have been biased as participants either used cannabis or were considering it, meaning they may already believe it is effective—which could produce more positive findings, said Hamilton.
"Also the research was funded by the organization that some of the participants were drawn from and the researchers had received funding from the cannabis industry, although this is similar to research conducted in the pharmaceutical industry, it isn't clear how independent and objective the researchers and participants were," he said.
"This study does help provide more detail and indicates some potential benefits but it will be important for further research to explore whether these same results can be found with people who perhaps aren't already convinced of the benefits these products have," he said.
Article brought to you by the Buddies Team, Image via iStock-Jenniferrutledgephotography.